Cheap methylisothiazolinone wholesale quotes
Methylisothiazolinone 70
SinotrustChem

China

10-14days

20mt/Month
1. Methylisothiazolinone 70 biocide has a broad-spectrum, long-lasting killing effect on a variety of fungi,bacteria and yeasts.
2. MIT biocide is miscible with water, Suitable for use in the medium of the pH value in the range of 2 to 12, and easy to use.
3. Methylisothiazolinone 70 preservatives has no toxicity,free of formaldehyde, free of VOC, no residual emissions and completely harmless use concentration.
4. Methylisothiazolinone 70 biocide has good compatibility with body care products in surfactants and emulsifiers.
5. Widely used in daily chemicals, cosmetics, shampoos, detergents, personal care products, cleaning agents, cutting fluids, adhesives, polymer emulsions, pigment dispersion and In other water-based systems.
Methylisothiazolinone 70 Preservation for for water-based systems
MIT biocide used for daily chemicals, cosmetics, coatings, and polymer synthetic emulsions.
Product name
MIT 70; Methylisothiazolinone 70 Preservatives

Chemical Name

2-Methy-4-isothiazolin-3-one 70% solution;

CAS No.

2682-20-4

EINECS No.

220-239-6

Molecular formula

C4H5NOS

Purity
70% m

ethylisothiazolinone
General

Methylisothiazolinone 70 is an active ingredient solution for water-based systems, such as daily chemicals, cosmetics, coatings, and polymer synthetic emulsions. Methylisothiazolinone is a straight aqueous solution of the active ingredient Methylisothiazolone, and does not contribute to VOC and AOX.
Specifications
| | |
| --- | --- |
| Appearance | Colorless or yellow transparent liquid |
| Content of Active Substance | ≥ 70% Methylisothiazolinone (MIT) |
| PH Value | 5.0-7.0 |
| Density (g/ml) | ≥1.20 |

Miscibility/Solubility
Methylisothiazolinone 70 preservatives is solubility in water, miscible in a wide range of water soluble solvents.
Stability
Temperature: up to 60°C (short periods to 80°C), pH range: 4 to 11;
Characteristics
1) Sterilization, antibacterial, high-efficiency, broad-spectrum and long-lasting.
2) Good miscibility with water and easy to use.
3) It is completely harmless at the popularization concentration.
4) It does not accumulate in the environment and is easily degraded.
5) The pH value can be used between 2-11.
6) It has good compatibility with surfactants and emulsifiers in personal care products.
Application
MIT 70 biocide is suitable for water-based systems such as daily chemicals, cosmetics, coatings, and polymer synthetic emulsions.
Dosage
1) In water-based systems such as coatings and polymer synthetic emulsions, the general use concentration is 0.05 to 0.20% (w/w); for daily chemical products, the general use concentration is 0.02 to 0.1% (w/w), depending on Whether the product is easily eroded by microorganisms and the storage environment of the product.
2) This product can be added in any process, but it should be avoided at the temperature above 50℃, and it is recommended to add it in the last process below 50℃.
Precautions
1) Methylisothiazolinone 70 preservatives should avoid direct contact with eyes. Once contacted, rinse immediately with plenty of water without delay. Do not contact with skin for a long time.
2) MIT 70 biocide should not be in contact with reducing metals during storage, such as metal iron, aluminum, etc., to avoid product decomposition.
3) Methylisothiazolinone 70 solution has poor stability in alkaline media with pH>9.0, so it is not suitable for use. The compatibility of highly nucleophilic chemicals with this product, such as S2- and R-NH2, will cause the quality of this product to decrease, or even completely fail.
Storage: To be stored at room temperature in a dark place; with a shelf time of one year.
Package: 25Kg per drum, 200Kg per drum or 1000Kg per IBC drum;

Company Profile

Sinotrust Chemical Co.Ltd has been specialized in bactericides, antiseptics,preservatives and anti-mold agents for over than 10 years.
Our feture products are CMIT/MIT, MIT, BIT, BBIT, OIT, DCOIT, BRONOPOL, DBNPA, PCMX, PHMB, IPBC, SPT, ZPT, CPT series products and corresponding formula products. As antibacterial agent and preservatives, they can be widely used in daily chemical products, personal care products, petrochemical industry, electric power, central air conditioning circulating water treatment, paper and pulp, coating and interior and exterior wall latex paint, metal cutting Fluids, lubricant processing fluids, textile printing and dyeing, PVC plastics, wood products, leather and other industries.
We have established long-term and stable cooperative relations with customers in more than 30 countries around the world.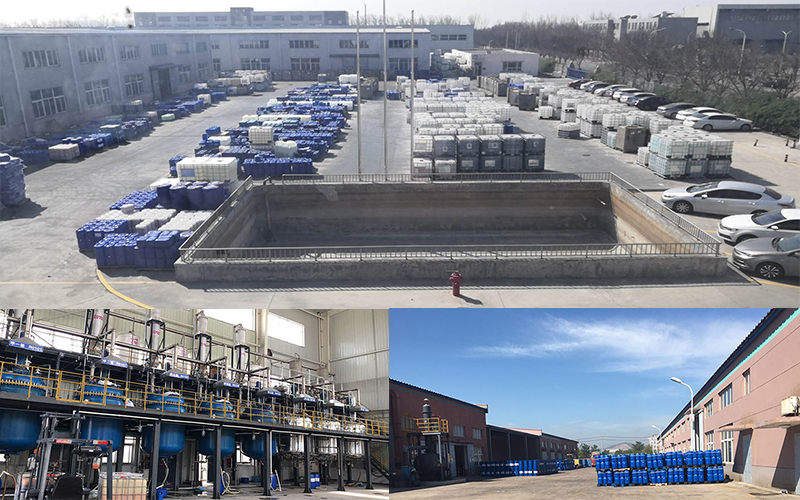 Each lot of goods will be strictly inspected, and all goods are allowed to leave factory only after quality qualified. Meanwhile the sample for each lot will be kept in lab at least one year. Before new customers issue order, free sample will be supplied for test. And we ensure the sample quality is same as bulk quality.

Multiple transportation methods could be selected by customers, including Ocean Transport, Air Transport, Rail Transport and Courier Transport. Our priciple is to delivery the goods reached to customers with shortest time and ecomomic trasnport mode, safe and fast.

Our service - Right Partner, Better Future.
With more ten years experience in industrial biocide, preservatives and mold inhibitor, We provide comprehensive customer service, You are incharged for signing the contract only, all the rest will be done by us. Looking forward to cooperate with you in the near future.