China Benzisothiazolinone biocide factory wholesale
Benzisothiazolinone 20
SinotrustChem

China

7-10days

60mt/Month
1. Benzisothiazolinone 20% solution is alkali resistance Preservative, High temperature resistance Bactericide. It is spectral, long-lasting killing of a variety of bacteria, fungi.
2. BIT 20 biocide is suitable for use in the medium of the pH value in the range of 4-12.
3. Benzisothiazolinone 20 is similar as Lonza's product of Proxel Gxl. BIT 20 preservatives has low toxicity; No heavy metals and halogen compounds; inactive to amines; free of formaldehyde.
Benzisothiazolinone 20 (BIT 20 Biocide with DPG solvent)
Product name
BIT-20 Biocide;

BIT 20 preservatives; Proxel Gxl

Chemical name

1,2-Benzisothiazolin-3-one 20% solution.

Benzisothiazolinone 20% biocide

CAS No.
2634-33-5
Purity
20% Benzisothiazolinone, in

Dipropylene Glycol, Sodium hydroxide and water
Benzisothiazolinone 20 solution (BIT 20 biocide) is a broad spectrum microbicide for the preservation of industrial water-based products against the attack of microorganisms. It is specifically recommended for the preservation of polymer emulsions, paints and coatings, adhesives, and printing inks.
Components:
| | | |
| --- | --- | --- |
| Component | CAS REG No. | Weight % |
| 1,2-Benzisothiazol-3(2H)-one | 2634-33-5 | ≥20.0 |
| Dipropylene Glycol | 25265-71-8 | 50.0-60.0 |
| Sodium hydroxide | 1310-73-2 | 5.0-7.0 |
| Water | 7732-18 | Balance |

Specification:
| | |
| --- | --- |
| Item | Description |
| Appearance | Amber liquid |
| Content of Active Substance | ≥20% |
| PH Value | 9-13 |
| Density (g/ml) | 1.10-1.20 |
| Temperature stability | table up to 50°C (for short periods up to 100°C depending on matrix) |
| pH stability | Stable at pH 4 – 12 |
Application:
The preservatives of Benzisothiazolinoen 20% is suitable for applications in the water-based polymer, leather, paint, textile, printing and dyeing, metal cutting fluids, adhesives, inks, dyes, dye dispersions industries to resist corrosion. It has same effect as Proxel GXL.
Performance characteristics:
1. BIT 20 biocide is a broad-spectrum, long-lasting biocide to kill many bacteria, fungi and yeasts; the liquid with a lowest concentration of 0.1% will have a good antibacterial effect;
2. Good compatibility with all kinds of emulsifiers, surfactants and other agents; miscible in the solutions of alcohol and water at any ratio.
3. Wider applications that like products; suitable for use in the medium of the pH value in the range of 4.0-12;
4. Excellent inactivity, with the active ingredient able to withstand a high temperature of 150 ℃;
5. Benzisothiazolinone 20% has low toxicity; contain no heavy metals and halogen compounds; inactive to amines; free of formaldehyde;
Usage and Cautions:
1. For use in cosmetics, body care products, and other daily chemicals, the concentration of using is in the range of 0.05-0.40% (w/w) depending on the storage environment and whether the product is susceptible to the destroy of microorganisms. The specific formula and instructions for the concentration of using will be based on the company's microbial technology division;
2. Benzisothiazolinone 20 preservatives can be added at any production step; but it's suggested to be added at the final step at less than 50 ℃; avoid adding at a temperature of higher than 50 ℃;
3. Wear protective clothing, rubber gloves and goggles and masks, avoid contact with skin, eyes and mucous membranes;
Safety: In an acute oral toxicity test, the LD50 in rats is 2500 mg/kg.
Packaging: 25kg, 200kg per plastic drum, 1mt IBC drum;

Multiple transportation methods could be selected by customers, including Ocean Transport, Air Transport, Rail Transport and Courier Transport. Our priciple is to delivery the goods reached to customers with shortest time and ecomomic trasnport mode, safe and fast.

Each lot of goods will be strictly inspected, and all goods are allowed to leave factory only after quality qualified. Meanwhile the sample for each lot will be kept in lab at least one year. Before new customers issue order, free sample will be supplied for test. And we ensure the sample quality is same as bulk quality.

Our service - Right Partner, Better Future.

With more ten years experience in industrial biocide, preservatives and mold inhibitor, We provide comprehensive customer service from the initial consultation to the final delivery of your order. We always serves with enthusiasm and accepts full responsibility in customers' work.Our priority is your satisfaction and growing solid relationships with each of our customers.
You are incharged for signing the contract, all the rest will be done by us. Looking forward to cooperate in the near future.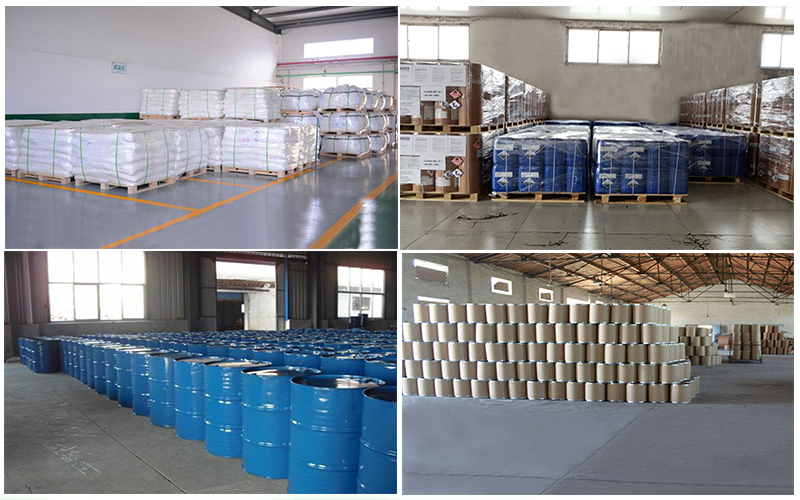 Which product is suitable for you?

BIT-85:
BIT-85 is high purity raw material, It can't be directly applied to the product or produce process. It can be used after being diluted to a low concentration. BIT is high pH systems, suitable for alkaline, not acid. With high temperature resistance and Good sterilization effect.
Used for the industry of In-can preservatives, coating, inks, polymer emulsion;
BIT-20:
BIT-20 with solvent Dipropylene Glycol, it oil soluble. Which is applied to produce process directly.
Widely used for In-Can Preservative for Paints, Ahdesives and related products. With same effect of Proxel Gxl.
We also supply BIT-20 with solvent Propylene glycol. And BIT-20 water dispersion.
BIT-10:
Used in water-based systems such as latex paint, water-based wood paint, water-based polymer, adhesive, ink, dye dispersion, paraffin liquid.