China 1 2 benzisothiazol 3 2H one customized quotes
1 2 Benzisothiazolin 3 one
SinotrustChem

China

5-7days

80mt/Month
1. BIT 10% solution is a broad spectrum activity preservatives, it's suitable for high pH systems and high temperature resistance.The active ingredient is 1,2-benzisothiazolin-3-one, and it is non-volatile.
2. 1,2-Benzisothiazolin-3-one 10% biocide has good compatibility to kinds of emulsifier and surface active agent.can be dissolved with alcohol and water under any proportion.
3. BIT 10 preservatives is low odor, no VOC, Free of formaldehyde,Free of heavy metal and halogen compound.
1,2-Benzisothiazolin-3-one 10% sulution
BIT 10 biocide for Paints Preservatives
Product name

BIT 10% Solution

Chemical name

1,2-Benzisothiazolin-3-one 10% biocide

Benzisothiazolinone 10% solution

CAS No.
2634-33-5
Purity
10%
1,2-Benzisothiazolin-3-one 10% solution is a broad spectrum microbicide for the preservation of industrial water-based products against the attack of microorganisms. The Composition of BIT 10 biocide is10% solution of 1,2-Benzisothiazolin-3-one. It is specifically recommended for the preservation of polymer emulsions, paints and coatings, adhesives, and printing inks.
Typical Properties (These properties are typical but do not constitute specifications)
| | |
| --- | --- |
| Item | Index |
| Appearance | Clear amber liquid |
| Active Ingredient | 10% |
| pH (10% in water) | 9.0-14.0 |
| Specific Gravity (g/ml) | 1.02-1.10at 25°C |
| Temperature stability | Stable up to 50°C (for short periods up to 100°C depending on matrix) |
| pH stability | Stable at pH 4 - 12 |

Benefits of 1,2-Benzisothiazolin-3-one preservatives
1. Broad spectrum activity in high pH systems, controlling bacteria, fungi and yeasts.
2. Stable in the presence of amines.
3. Non specific mode of action, resulting in reduced microbial resistance potential.
4. Ease of handling due to its liquid form and good compatibility in most aqueous compositions.
5. Excellent performance with co-biocides like CMI/MI, bronopol or formaldehyde releasers, which allow performance enhancements and cost reduction.
6. The active ingredient is non-volatile and has a comparatively high heat stability which allows the incorporation in fluids which are still hot.
7. High purity active ingredient, made evident by its clear light colour.
Directions for Use
Below are some general dosing recommendations, however, it is recommended to do specific testing on the end product to determine optimal dose levels.
Product (based on total weight of product)

BIT-10%

Polymer Emulsions:

Polymer emulsions based on styrene acrylic, acrylic, butadiene, PVA and styrene for various applications.

0.05 - 0.15%

Emulsions paints and coatings

0.05 - 0.25%

Water based adhesives

0.05 - 0.25%

Printing Inks and fountain solutions

0.05 - 0.15%

Plasters

0.05 - 0.25%

Building materials such as caulks, sealants, grouts, spackling, ready-mix cement and wallboard compounds, and tape joint compounds.

0.08 - 0.25%

Oil recovery materials, such as drill muds, packer fluids, and completion fluids, containing polysaccharide fluid loss control agents and/or thickeners such as starch.

0.05 - 0.15%
Packing:25Kg per drum, 200Kg per drum or 1000Kg per IBC drum.

Company Profile

Sinotrust Chemical Co.Ltd has been specialized in bactericides, antiseptics,preservatives and anti-mold agents for years. Our feture products contain CMIT/MIT, MIT, BIT, BBIT, DCOIT, Bronopol, DBNPA, PCMX, PHMB, Triclosan, SPT, ZPT series products and corresponding formula products. As antibacterial agent and preservatives, they can be widely used in daily chemical products, personal care products, petrochemical industry, electric power, central air conditioning circulating water treatment, paper and pulp, coating and interior and exterior wall latex paint, metal cutting Fluids, lubricant processing fluids, textile printing and dyeing, PVC plastics, wood products, leather and other industries. We have established long-term and stable cooperative relations with customers in more than 30 countries around the world.

Each lot must be strictly inspected by the QA dept. The goods will be allowed to leave factory only after quality passing inspection. Same time, the sample for each lot will be kept one year. When issues happened, we or the third authority party could reinspect.
Before each new customer issue orders, free sample is supplied for test, We ensure the sample quality is same as bulk quality.

Multiple transportation methods could be selected by customers, including Sea Transport, Airline Transport, Rail Transport and Courier Transport. Our priciple is to delivery the goods reached to customers with shortest time and ecomomic trasnport mode, safe and fast.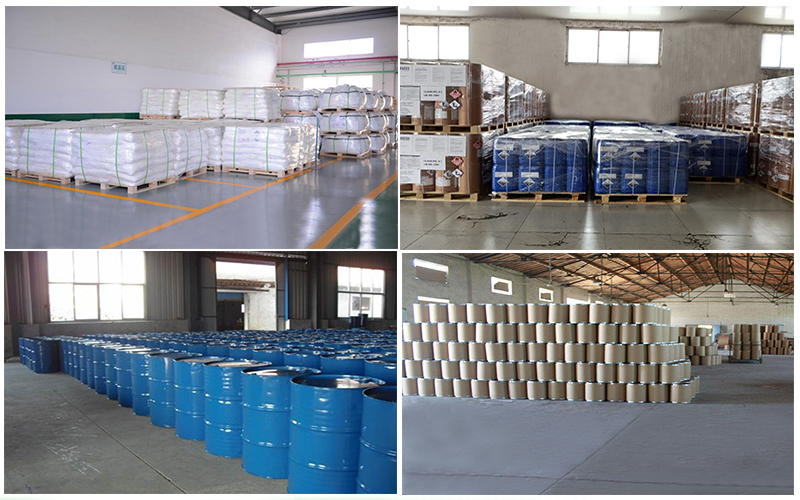 Which product is suitable for you?
BIT-85:
BIT-85 is high purity raw material, It can't be directly applied to the product or produce process. It can be used after being diluted to a low concentration. BIT is high pH systems, suitable for alkaline, not acid. With high temperature resistance and Good sterilization effect.
Used for the industry of In-can preservatives, coating, inks, polymer emulsion;
BIT-20:

BIT-20 with solvent Dipropylene Glycol, it oil soluble. Which is applied to produce process directly.
Widely used for In-Can Preservative for Paints, Ahdesives and related products. With same effect of Proxel Gxl.
We also supply BIT-20 with solvent Propylene glycol. And BIT-20 water dispersion.
BIT-10:

Used in water-based systems such as latex paint, water-based wood paint, water-based polymer, adhesive, ink, dye dispersion, paraffin liquid