China PCMX Preservatives factory wholesale
PCMX 99
SinotrustChem

China

7-14days

10mt/Month
1. PCMX is highly effective broad-spectrum antimicrobial and preservative, used to inhibit bacteria, fungi and mold growth. It's friendly to human body, used to disinfectant of skin mucous membrane.
2. Chloroxylenol biocide is Formaldehyde-free, Non-toxic impurities, easily degradable.
3. PCMX 99 preservatives has widely Ph range of application: 4-12.
4. PCMX 99% powder is widely used in personal care products, Household disinfectant, paint, textile, paper making industry etc.
Chloroxylenol (PCMX) CAS 88-04-0 for Cosmetic Preservatives
Product name

Chloroxylenol; PCMX 99

Chemical name

4-Chloro-3,5-dimethylphenol; 4-chloro-3,5-xylenol;

p-Chloro-m-Xylenol; para-chloro-meta-xylenol;

CAS No.

88-04-0

EINECS No.

201-793-8

Molecular formula

C

8

H

9

ClO

Molecular weight

156.61

Specification
| | |
| --- | --- |
| Item | Specification |
| Purity | ≥99.0% |
| Appearance | White crystalline powder |
| Water | ≤ 0.5% |
| Melting Point | 114℃~116℃ |
| Residue on ignition | ≤ 0.1% |
| Perchlorethylene: | 0.1% max |
| Iron | ≤ 80ppm |
| Copper: | 20ppm max |
| 2-Chloro-3,5-dimethylphenol (OCMX) | ≤ 0.3% |
| 2,4-Dichloro-3,5-dimethylphenol (DCMX) | ≤ 0.5% |
| chlorocresol ,4-chloro-3-methylphenol (PCMX): | 0.1% max |
Physical and Chemical Properties
1) Chloroxylenol 99 is white crystalline powder, slight aromatic odor. Melting point is 114℃~116℃, Boiling point is 246℃.
2) PCMX 99 powder is slightly soluble in water, soluble in dilute alkali solutions, freely soluble in many organic solvent & alkaline solution.
3) Large potency to Gram-positive, Gram-negative, epiphyte and mildew approved by FDA;
4) PCMX biocide has good chemical stability, doesn't lose activity in normal storage conditions;
Characteristic:
-A secure, high-efficient, broad spectrum, low-toxic antibacterial;
-Friendly to human body, can be used in disinfectant of skin mucous membrane;
-Friendly to environment, formaldehyde-free, Non-toxic impurities, easily degradable;
-Well compatibility with anionic surfactant, Non-ionic surfactant and emulgator. Good synergistic effect with other antiseptic and bactericide;
- Ph range of application: 4-12;
Application:
PCMX 99 is a highly effective broad-spectrum antimicrobial and preservative, used to inhibit bacteria, fungi and mold growth. Display a combination of sterilization and preservation of unique, so efficient and no toxic in many sterilization application. The extensive application of sterilization in family, medicine, industrial supplies.
Chloroxylenol is widely used in below fields:
1) Personal care products, antibacterial soap, antibacterial shampoo, liquid soap, laundry detergent and deodorant soap;
2) Household & institutional disinfectant, hospital Hygiene disinfectant, skin mucous membrane disinfectant;
3) Other industrial fields such as pharmaceutical, costing, glue, oiled, metal cutting, leather, textile, etc;
4) As a preservative and fungicide, Also can be apply in paint, textile, paper making industry and polishing agent.
Dosage:
Detergent: 0.5-1.0%; Antibacterial liquid soap: 1.0%; Disinfectant 4.5-5.0%; Other formulation 0.1-3%;
Package & Storage:
Package: 25Kg cardboard drum with PE inner bag;
Shelf life: 2 years; Keep container tightly closed. Store in a cool, dry, well-ventilated area away from incompatible substances. Such as oxide, alkaline, anhydride and acyl chloride etc;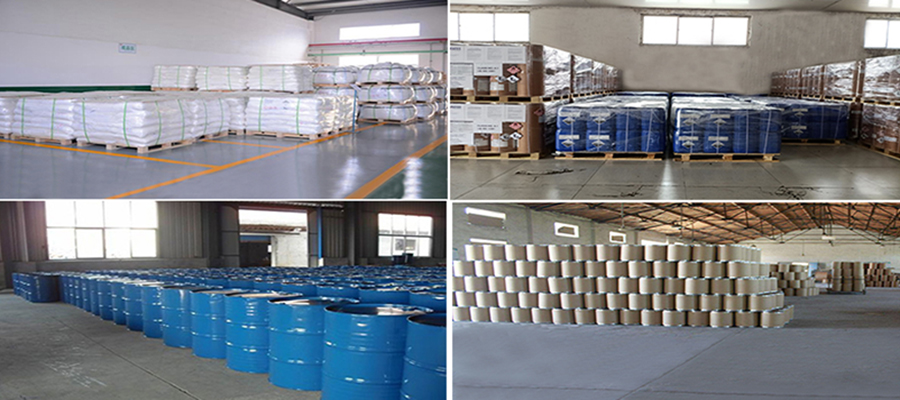 Mode of Transport:
Multiple transportation methods could be selected by customers, including Ocean Transport, Air Transport, Rail Transport and Courier Transport. The priciple is to delivery the goods to customers with shortest time and ecomomic trasnport mode, safe and fast.

The goods will be allowed to leave factory only after quality qualified. Meanwhile the sample for each lot will be kept in lab at least one year. When issues happened, we or the third authority party could reinspect. Before new customers issue order, free sample will be supplied for test. And we ensure the sample quality is same as bulk quality.
Our service - Right Partner, Better Future.
With more ten years experience in industrial biocide, preservatives and mold inhibitor, We provide comprehensive customer service, You are incharged for signing the contract only, all the rest will be done by us. We guarantee belows:
1) Goods quality will be same as pre-shipment samples, or COA which supplied to you firstly.
2) Package also could be done accordingly to cusotmer's request, safe and good look. Conform to standard of dangerous goods shipment. And photoes will be taken during the process of container load, which will be supplied to each customers.
3) Shipment will be done by us, booking the direct, non-transfer vessel for prompt shipment. And shipping details will be advised.
4) After vessel left, the full set shipping docments will be scaned & deliveried to you on time.
5) Any issues after picking up goods or during the usage, pls contact us without hesitation.
As we expand our business all around the world, we look forward to cooperating with you in the near future.