Supply MB5 mixture of MIT BIT sale quotes
MB5 mixture of MIT BIT
SinotrustChem

China

7days

10mt/Month
1. MB5 is the mixtue of MIT & BIT, Which is water-based formulation, widely used as cosmetics preservatives.
2. Effective biocides without VOC and AOX preparation. MB5 Preservatives provide a long-term and broad efficacy spectrum.
3. MB5 has no any addition of organic solvents, halogenated organic compounds, formaldehyde releasing compounds or bivalent metal ions.
4. Sample is available to support our customer test quality before bulk quantity.
MB5 used for cosmetics preservatives agent
Mixture of Methylisothiazolinone & Benzisothiazolinone

Product name: MB5
CAS No.: MIT & BIT 2682-20-4 & 2634-33-5;
Composition: 1,2-benzisothiazoline-3-one; Methylisothiazoline
Application: Industrial Microbicide
MB 5 biocide is an aqueous solution of BIT (1,2-Benzisothiazolin-3-one) and MIT(2-Methyl-4-isothiazolin-3-one) at a ratio of 1:1 for the in-can preservation of technical products. It's a VOC- and AOX-free preparation. Formulated without the addition of any organic solvents, halogenated organic compounds, formaldehyde releasing compounds or bivalent metal ions, and therefore, it is highly compatible in most binder and paint systems.
MB5 biocide combines the well proven active ingredients BIT and MIT which can provide a long-term and broad efficacy spectrum.
Composition: (Chemical characterization: Mixtures )
| | | |
| --- | --- | --- |
| CAS NO. | Mixtures Component | Weight |
| 2634-33-5 | 1,2-Benzisothiazolin-3-one | 2.0-3.0% |
| 2682-20-4 | 2-methyl-4-isothiazolin-3-one | 2.0-3.0% |
| 7732-18-5 | Water | Balance |

Specification:

| | |
| --- | --- |
| Items | Specification |
| Appearance | Clear,yellow solution |
| MIT (%) | 2.0-3.0 |
| BIT (%) | 2.0-3.0 |
| Density(at 20℃)g/ml | 1.02-1.04 |
| PH Value | 8.0-9.5 |
Miscibility/Solubility

Miscible with water and most low alcohols, glycols and glycol ethers, clearly soluble in water at ready to use concentrations.
Application field
MB-5 can be used to protect latex paints, polymer emulsions, adhesives, enamels, fillers, sealants and other water-based products from harmful microorganisms when they are wet, especially suitable for products with higher pH values and environmentally friendly formulas.
Characteristics
1) It is a new generation of synergistic type without CIT (5-chloro-2-methyl-4-isothiazolin-3-one), AOX (adsorbable organic halide) and VOC (organic volatile matter) Fungicide.
2) Wide applicable pH range, can be used in the range of 2.0 ~ 10.0.
3) Do not add any organic solvents, halogenated organic compounds, formaldehyde releasers or divalent metal ions.
4) It has a very broad-spectrum bactericidal activity against bacteria, molds and yeasts that cause pollution and degradation of aqueous products.
5) Easily soluble in water, most lower alcohols and glycols.
Usage and precautions:
1) It is recommended to use a concentration of 0.2-0.4%. Select the appropriate dosage according to the product used and the environmental conditions.
2) This product should avoid direct contact with eyes. Once in contact, rinse immediately with plenty of water without delay. Do not contact with skin for a long time
3) It should be noted that the temperature, pH value and redox potential during addition will not affect the stability of this product.
4) Store in the original container. Avoid extreme temperatures. Frost easily, BIT and BIT sodium salt may crystallize when the temperature is lower than 1℃; However, if it is heated to a maximum of 50℃, any crystals formed will dissolve again without affecting the performance.
Package: 25kg/drum or 200kg/drum or IBC drum;

Company Profile:
Sinotrust Chemical Co.Ltd has been specialized in bactericides, antiseptics,preservatives and anti-mold agents for over than 10 years.
Our feture products are CMIT/MIT, MIT, BIT, BBIT, OIT, DCOIT, BRONOPOL, DBNPA, PCMX, PHMB, IPBC, SPT, ZPT, CPT series products and corresponding formula products. As antibacterial agent and preservatives, they can be widely used in daily chemical products, personal care products, petrochemical industry, electric power, central air conditioning circulating water treatment, paper and pulp, coating and interior and exterior wall latex paint, metal cutting Fluids, lubricant processing fluids, textile printing and dyeing, PVC plastics, wood products, leather and other industries.
We have established long-term and stable cooperative relations with customers in more than 30 countries around the world.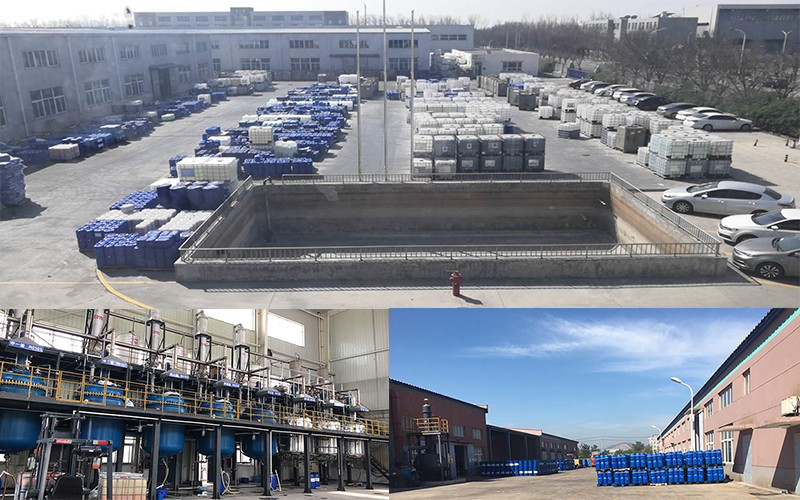 Quality Inspection Center-Customized Service

Each lot product is inspected by QA dept, then goods will be allowed to leave factory only after quality qualified. Meanwhile the sample for each lot will be kept in lab at least one year. Before new customers issue order, free sample will be supplied for test. And we ensure the sample quality is same as bulk quality.
If our regular product model specifications can't meet your needs, we could customize products for you.


Our service - Right Partner, Better Future.

With more ten years experience in industrial biocide, preservatives and mold inhibitor, We provide comprehensive customer service, You are incharged for signing the contract only, all the rest will be done by us. As we expand our business all around the world, we look forward to cooperating with you in the near future.