China Sodium Pyrithione powder customized quotes
Sodium Pyrithione powder
SinotrustChem

China

7-14days

2mt/Month
1. Sodium pyrithione powder is the most effective water-soluble industrial mildew preservative, with high efficiency, broad spectrum, low toxicity and stability.
2. SPT 98 powder biocide has good antiseptic and mould proofing effects, it can restrain and sterilize eight moulds, including black mold, aspergillus flavus, aspergillus versicolor,penicillium citrinum, paecilomium varioti bainier,trichoderma viride,chaetomium globasum and cladosporium herbarum.
3. Sodium Omadine is high purity and stable quality;
4. Free sample of Sodium Pyrithione powder could be deliveried for test before bulk order quantity.
Sodium Pyrithione Biocide (SPT 98% Powder)
Product Name

Sodium Pyrithione powder; SPT 98 powder;

Synonyms

Sodium 2-pyridinethiol-1-oxide;Sodium omadine;

Sodium Pyrithione; SPT biocide

CAS No.

3811-73-2

EINECS No.

223-296-5

Molecular formula

C5H5NNaOS

Molecular weight

149.16
General

Sodium pyrithione 98% powder is currently the most effective water-soluble industrial mildew preservative, with high efficiency, broad spectrum, low toxicity and stability. It can be used in metal cutting fluid, anti-rust liquid, latex paint, adhesive, leather products, textile. Products, copper paper, etc. Antibacterial agent has the characteristics of high efficiency, broad spectrum, low toxicity and stable aqueous solution. The main application areas include: daily chemical products, adhesives, paper, medicine, pesticides, leather products, disinfection products.

Specification of Sodium Pyrithione powder
| | |
| --- | --- |
| Item | Standard |
| Appearance | White powder |
| Assay | 98% min |
| PH Value | 8.5-10.5 |
| Solubility | Easily soluble in organic solvents such as water and ethanol. |
Application:
1) Sodium Pyrithione powder is widely used in daily chemicals (Shampoo and hair conditioner products) building coating, sealing, sticking, pesticide, textile, leather, metalworking fluid and so on, it is effective antimicrobial to bacterial.
2) Sodium omadine is also used to formulate disinfectant and medical spectrum antifungal skin.
3) SPT 98 powder is also used as a biocide and disinfectant for fruit trees, wheat, vegetables, and silkworm.
4) Sodium Pyrithione biocide and the other similar product are widely used in the filed, with high effect, wide spectrum and low toxic advantage.
Security:
The LD50 is over 1000mg/kg while giving mice oral administration acutely.
It has no irritation to skin.
Experiment of "3-genesis" is negative.
Package: 25kg fiber drum with pallet.
Storage: Store in cool,dry,dark place, out of direct sunlight, keep containers tightly closed when not in use.

Company Profile

We are specialized in bactericides, antiseptics,preservatives and anti-mold agents for over than 10 years. The feature products contain CMIT/MIT, MIT, BIT, BBIT, OIT, DCOIT, Bronopol, DBNPA, PCMX, PHMB, SPT, ZPT, Triclosan and corresponding formula products. As antibacterial agent and preservatives, they can be widely used in daily chemical products, personal care products, petrochemical industry, electric power, central air conditioning circulating water treatment, paper and pulp, coating and interior and exterior wall latex paint, metal cutting Fluids, lubricant processing fluids, textile printing and dyeing, PVC plastics, wood products, leather and other industries.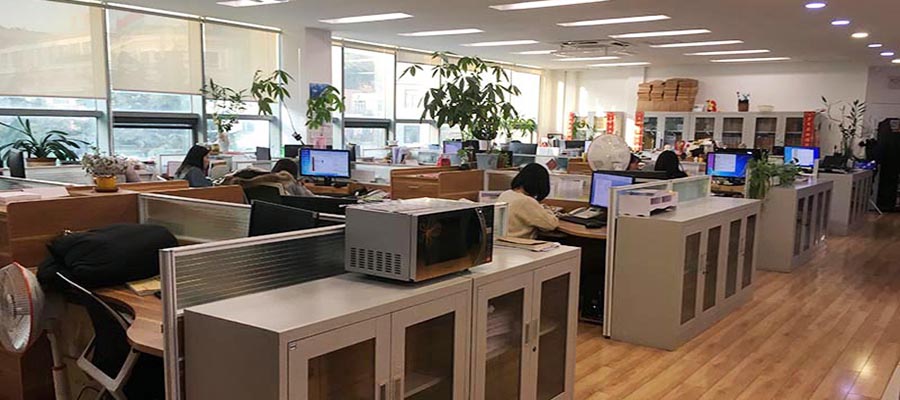 Quality Inspection Center
Sinotrust Chemical Co.Ltd strictly control goods quality, each lot must be strictly inspected by QA dept. The goods will be allowed to leave factory only after quality qualified. Meanwhile the sample for each lot will be kept in lab at least one year. When issues happened, we or the third authority party could reinspect.
Before new customers issue order, free sample will be supplied for test. And we ensure the sample quality is same as bulk quality.

Multiple transportation methods could be selected by customers, including Ocean Transport, Air Transport, Rail Transport and Courier Transport. Our priciple is to delivery the goods reached to customers with shortest time and ecomomic trasnport mode, safe and fast.

With more ten years experience in industrial biocide, preservatives and mold inhibitor, We provide comprehensive customer service, You are incharged for signing the contract only, all the rest will be done by us. We guarantee belows:
1) Goods quality will be same as pre-shipment samples, or COA which supplied to you firstly.
2) Package also could be done accordingly to cusotmer's request, safe and good look. Conform to standard of dangerous goods shipment. And photoes will be taken during the process of container load, which will be supplied to each customers.
3) Shipment will be done by us, booking the direct, non-transfer vessel for prompt shipment. And shipping details will be advised.
4) After vessel left, the full set shipping docments will be scaned & deliveried to you on time.
5) Any issues after picking up goods or during the usage, pls contact us without hesitation.