Supply CMIT MIT 14 biocide sale quotes
CMIT MIT 14
SinotrustChem

China

7days

50mt/Month
1. CMIT MIT-14 has the function of spectrum sterilization, can inhibit mold.fungi and bacteria,
2. Isothiazolinone biocide has no drug resistance, the use cost is lower than the general preservatives in the market.
3. Kathon WT preservatives has excellent physical compatibility, and has a wide pH range suitable for use. Non-foaming.
4. Isothiazolinone 14% can be naturally degraded into non-toxic substances without causing environmental pollution.
5. Infrequent dosing, CMIT MIT-14 remains active for long periods of time in the water system.
CMIT/MIT-14 Water Treatment Microbiocide ( Isothiazolinone 14 water treatment biocide)
Isothiazolinones CMIT/MIT 14% non oxidizing biocide
Product name
CMIT/MIT 14; Isothiazolinone 14%

Chemical name

Chloromethylisothiazolinone/ Methylisothiazolinone

CAS No.

26172-55-5

CMIT MIT CAS No.

CMIT/MIT CAS:26172-55-4/ CAS: 2682-20-4

MF

CMIT/MIT C4H4ONSCl/C4H5ONS

Stabilizer

CMIT/MIT 14: Magnesium salt;

CMIT/MIT 14M: Sodium salt;
CMIT MIT 14 microbicides is high performance, broad spectrum, antimicrobial agents.They are effective at very low concentrations in controlling both the planktonic and surface growth of bacteria, fungi and algae and have been produced specifically for water treatment and paper mill applications. The active ingredients of CMIT/MIT 14 are identified using the IUPAC nomenclature as 5-Chloro-2-methyl-4-isothiazolin-3-one and 2-Methl-4-isothiazolin-3-one. The performance is similar to KATHON LX 1400.
The stabilizer of CMIT/MIT 14 is Magnesium chloride and Magnesium nitrate, called magnesium salts.
Our factory also product CMIT/MIT 14M, The stabilizer is Soidum chloride and Sodium nitrate, called sodium salts.

Rapid inhibition of growth and macromolecular synthesis:
Isothiazolinone 14% causes immediate inhibition of growth on coming in contact with a microorganism.
Broad spectrum activity:
CMIT MIT 14 microbicides controls the wide variety of algae, bacteria and fungi found in industrial water systems. Such a broad spectrum product reduces inventory and handling costs, lowers operator training expenses and lessens the risk of dosing error.
Effective at low concentrations:
Effective control of such a wide variety of microorganisms at levels as low as 1 ppm active ingredient by CMIT/MIT-14 provides an unrivalled and cost-effective treatment.
Effective against biofilm:
CMIT/MIT-14 readily penetrates the surface of adhering biofilm to give effective control of sessile microorganisms.
Compatibility:
It is compatible with chlorine, corrosion and scale inhibitors and most anionic, cationic and non-ionic formulations at normal use levels.
Non-surface active:
CMIT MIT 14% microbicides is non-foaming.
Infrequent dosing:
It remains active for long periods of time in the water system, resulting in low service costs.
Easily deactivated:
Spills of the concentrated active components of Isothiazolinone 14% are readily deactivated to non-toxic substances by the addition of a slightly acidic solution of sodium metabisulphite or sodium bisulphite.
Specifications
| | |
| --- | --- |
| Item | Description |
| Appearance | Yellow or yellow-green transparent liquid |
| CMIT, % | 10.0-12.0 |
| MIT% | 3.0-5.0 |
| DCMIT, % | ≤0.1 |
| Content of Active Substance (%) | ≥14.0 |
| Rate of Chlorine | 2.5 to 3.4 |
| pH value | 2.0 to 4.0 |
| Density (g/ml) | 1.27 to 1.32 |
Application Areas
It is ideally suited to meet the requirements of an industrial water treatment biocide. This microbicide is not deactivated by suspended organic matter, and is compatible with other water treatment additives, including chlorine. With the recent change of many cooling towers and paper mills to alkaline operating conditions, it is important to use a biocide such as CMIT/MIT-14 which remains stable at higher pH values. It is of low toxicity at use levels, easily deactivated and biodegradable.
The compliant lotion, building materials, electric power metallurgy, oil field chemical engineering, leather, paint coating and spinning prints to dye, the day turn, the antisepsis of cosmetics, deckle, the water transaction etc.
APPLICATIONS (ppm active ingredients)

MAXIMUM USE LEVEL

1. Industrial cooling water systems

15.0

2. Industrial air washers with efficient

mist-eliminating system

15.0

3. Paper mill

15.0
Performance characteristics
1. As a broad-spectrum, long-lasting bactericide to kill many bacteria, fungi and yeasts, the using amount is small.
2. Suitable for use in the medium of the pH value in the range of 2 to 9; free of divalent salt, cross-link no emulsion.
3. Miscible with water; can be added in any production step; easy to use
4. It has a low toxicity and an appropriate concentration of using, which will lead to no harm completely.
Usage and Cautions
1. In water treatment applications, dilute it into a 1.5% aqueous solution first. Add the solution at a quantity of 80 to 100 ppm for one or two times each week depending on the multiplication of microorganisms like bacteria and algae.
2. Avoid direct eyes' contact with it for a long period. Once the contact happens, rinse eyes with water without delay. No long-term contact with the skin is allowed.
3. Any contact with reducible metals is forbidden during storage, for example, iron and aluminum, so as to avoid decomposition.
4. Not suitable for use in the alkaline medium of pH> 9.0 due to its poor stability. Any combination of this chemical with highly nucleophilic chemicals, like S2- and R-NH2, will lead to declined quality or even complete failure of the product.
Packaging: 25 kg/drum; 250 kg/drum; 1250kg per IBC drum.

Multiple transportation methods could be selected by customers, including Ocean Transport, Air Transport, Rail Transport and Courier Transport. Our priciple is to delivery the goods reached to customers with shortest time and ecomomic trasnport mode, safe and fast.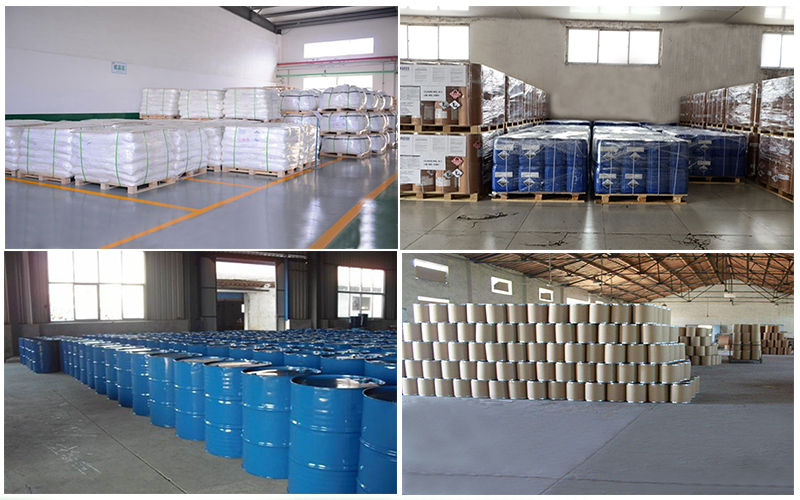 Our service - Right Partner, Better Future.

With more ten years experience in industrial biocide, preservatives and mold inhibitor, We provide comprehensive customer service from the initial consultation to the final delivery of your order. We always serves with enthusiasm and accepts full responsibility in customers' work.Our priority is your satisfaction and growing solid relationships with each of our customers.
You are incharged for signing the contract, all the rest will be done by us. Looking forward to cooperating with you in the near future.
Which product is suitable for you?
CMIT MIT 14:

Cmit/mit 14 is for acid, water soluble. CMIT/MIT with magnesium salt is stable. And CMIT/MIT with sodium salt isn't stable.
Widely used for In water treatment applications, dilute it into a 1.5% aqueous solution first. Used in field of compliant lotion, building materials, oil field chemical engineering, leather, paint coating and spinning prints to dye, the antisepsis of cosmetics, deckle, the water transaction etc.
Kathon CG (CMIT/MIT 1.5CG)
It's globally approved cosmetic preservatives for Rinse-Off Products.such as body washes, conditioners, liquid soaps, shampoos and wipes. Suitable for daily chemical, cosmetics, cleaning agent, water - based coating and other fields.
Kathon cg is an aqueous solution readily incorporated into cosmetic formulations
CMIT/MIT 2.5 CG
It's acid, ph value under 9 is stable. As water treatment preservatives, which blend with working solution directly.
Suitable for daily chemical, cosmetics, cleaning agents, water-based coatings, paper making, leather, ink, paints, metal cutting fluids, concrete additives.