China Kathon CG customized quotes
Kathon CG
SinotrustChem

China

7days

30mt/Month
1. Kathon cg is also CMIT/MIT 1.5% CG, Isothiazolinone 1.5% cg. It's worldwide registrations, including Japan. It's safe, Effective, Globally Approved Preservative for Rinse-Off Products.
2. CMIT MIT 1.5 cg is suitable for wide PH Value, even under alkalinity conditions can keep superior stability. Low cost than the common Preservative,easy to use,excellent Physical and chemical compatibility.
3. Kathon cg can be widely used in lotion, shampoo, hair conditioner,Laundry detergent, liquid detergent,wool detergent,wash product,Cream and emulsion.
4. As an aqueous solution readily incorporated into cosmetic formulations; And it's typically used at a level of 0.03-0.06%.Add into system in the final step under 50℃.
CMIT/MIT 1.5CG (Kathon CG) Cosmetic Raw Material isothiazolinone 1.5CG preservatives
A Safe, Effective, Globally Approved Preservative for Rinse-Off Products
| | |
| --- | --- |
| Product name | Kathon CG; CMIT/MIT 1.5% CG; Isothiazolinone 1.5% cg; |
| Chemical Name | chloromethylisothiazolinone/methylisothiazolinone |
| CAS No. | CMIT/MIT 26172-55-4/ 2682-20-4 |
Kathon CG is also called CMIT/MIT-1.5CG Biocide, It is an active ingredient preparation of chloromethylisothiazolinone/ methylisothiazolinone to preserve body washes, conditioners, liquid soaps, shampoos and wipes.
Typical Properties

| | |
| --- | --- |
| Appearance | Clear, corlorless to pale yellow liquid |
| Active Ingredient | 1.5% chloromethylisothiazolinone/methylisothiazolinone |
| pH | 2-5 |
| Specific Gravity (g/ml) at 20°C | 1.10-1.22 |
Special Features and Benefits of Kathon CG

1. Lowest dose
2. Broader spectrum of activity
3. Worldwide registrations, including Japan
4. Supplied as an aqueous solution readily incorporated into cosmetic formulations
5. Good compatibility with surfactants and emulsifiers, irrespective of their ionic nature
6. Effective over the entire pH range normally encountered in cosmetics
7. No color or odor imparted to cosmetic products
8. Low toxicity at recommended use levels
9. Environmentally preferred,Rapidly biodegradable
10. Non-persistent in the environment,Not bioaccumulating

Applications/Directions for Use
The maximum recommended use level for Kathon CG preservative is 0.1% by weight of product as supplied (15 parts per million active ingredient) in rinse-off products and 0.05% (7.5 parts per million active ingredient) in leave-on products.
Because the components of personal care formulations vary considerably and may have an impact on the effect of preservatives, we urge each manufacturer to confirm the efficacy and stability of Kathon CG (CMIT/MIT-1.5CG).
Package: 25Kg per drum, 200Kg per drum or 1000Kg per IBC drum.

Company Profile

Sinotrust Chemical Co.Ltd has been specialized in bactericides, antiseptics,preservatives and anti-mold agents for over than 10 years.
Our feture products are CMIT/MIT, MIT, BIT, BBIT, OIT, DCOIT, BRONOPOL, DBNPA, PCMX, PHMB, IPBC, SPT, ZPT, CPT series products and corresponding formula products. As antibacterial agent and preservatives, they can be widely used in daily chemical products, personal care products, petrochemical industry, electric power, central air conditioning circulating water treatment, paper and pulp, coating and interior and exterior wall latex paint, metal cutting Fluids, lubricant processing fluids, textile printing and dyeing, PVC plastics, wood products, leather and other industries. We have established long-term and stable cooperative relations with customers in more than 30 countries around the world.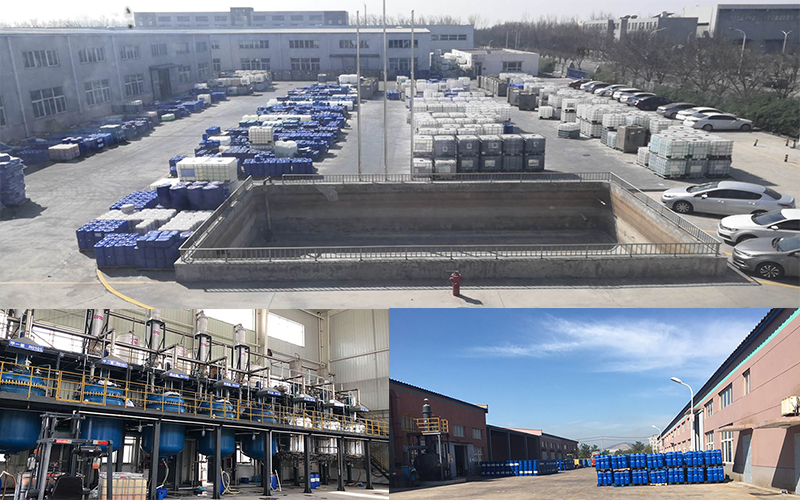 Each lot must be strictly inspected by QA dept. The goods will be allowed to leave factory only after quality qualified. Meanwhile the sample for each lot will be kept in lab at least one year, For the third authority party reinspect.
Before new customers issue order, free sample will be supplied for test. And we ensure the sample quality is same as bulk quality.

Multiple transportation methods could be selected by customers, including Ocean Transport, Air Transport, Rail Transport and Courier Transport. Our priciple is to delivery the goods reached to customers with shortest time and ecomomic trasnport mode, safe and fast.

Our service - Right Partner, Better Future.

With more ten years experience in industrial biocide, preservatives and mold inhibitor, We provide comprehensive customer service, You are incharged for signing the contract only, all the rest will be done by us. We guarantee belows:
1) Goods quality will be same as pre-shipment samples, or COA which supplied to you firstly.
2) Package also could be done accordingly to cusotmer's request, safe and good look. Conform to standard of dangerous goods shipment. And photoes will be taken during the process of container load, which will be supplied to each customers.
3) Shipment will be done by us, booking the direct, non-transfer vessel for prompt shipment. And shipping details will be advised.
4) After vessel left, the full set shipping docments will be scaned & deliveried to you on time.
5) Any issues after picking up goods or during the usage, pls contact us without hesitation.
As we expand our business all around the world, we look forward to cooperating with you in the near future.